About Nova Flex
Founded in 2009, Nova Flex is a premier provider of customized LED ribbon/tape and LED neon solutions.
Nova Flex's mission is put our customers needs first and make lighting easy! When asked to cut and solder ribbon prior to delivery – we said "YES", which is the underlying principal of our business.
As a UL System Certified facility, all product maintains its UL listing when customized at our production facility in Minnesota. Delivering easy to install LED solutions for commercial, residential and national account customers nationwide. 
99% of our customers are likely or very likely to recommend Nova Flex! Read what they say…
About Nova Flex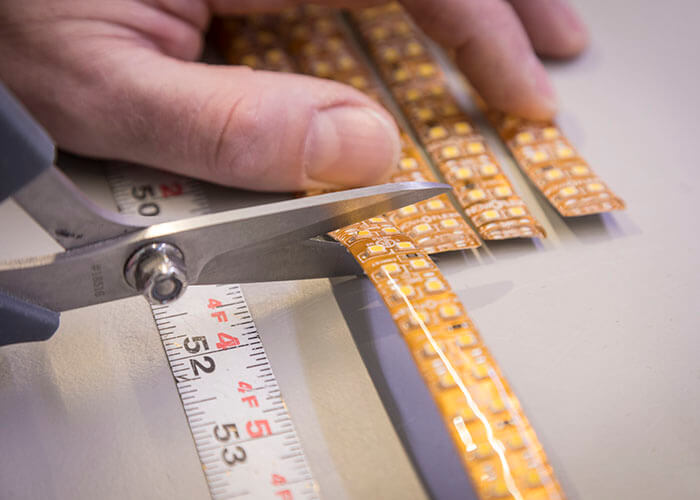 Complimentary Support
Less than 24 hour quote turnaround time; 24 hour take-offs providing you a customized LED solution.
Nova Flex provides you with a single point of contact for every quote request, purchase order, technical inquiry, or any other need.
Together, we save you time and money by helping turn your take-off drawings or plans into customized LED solutions. One of our key values is delivering exceptional customer service and going the extra mile in everything we do!
Complimentary Support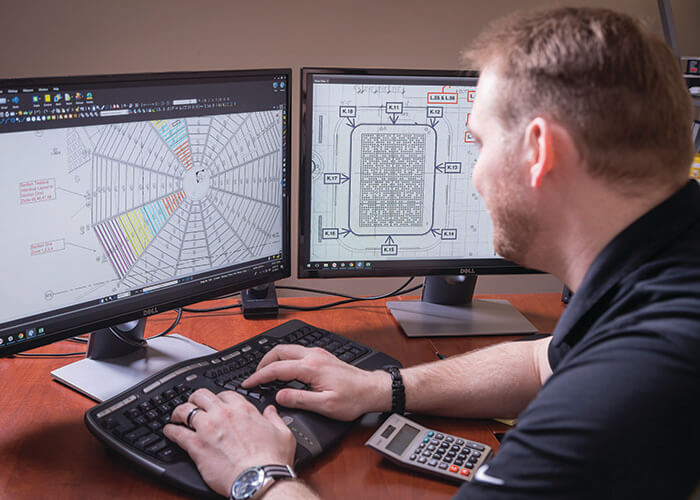 Customization
All product is complimentary cut, soldered, and assembled to meet a take-off-driven bill of material (BOM).
Nova Flex's customized ribbon is ideal for discretionary projects with lit curves, corners, or coves and can be used in place of LED linear fixtures. With customization you get a ready-to-install product to ensure simple and error-free installation.
Customization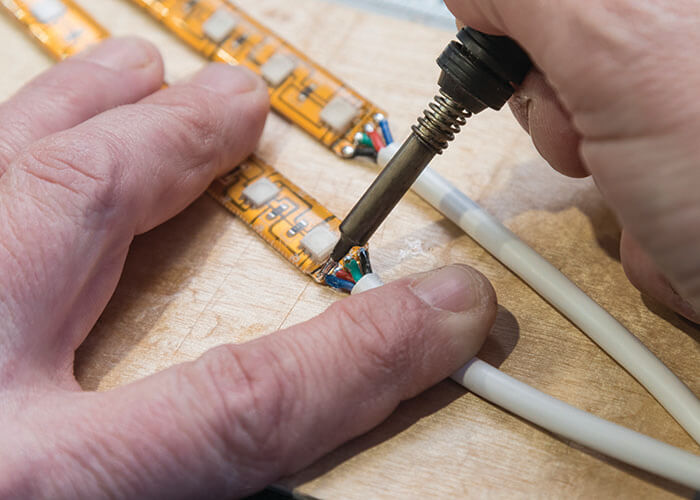 Quality
Strict LED selection and binning process to meet architectural lighting demands.
Nova Flex offers premium UL listed LED products providing high lumen outputs with 80 to 90+ CRI and durable IP65 indoor/outdoor rated polyurethane protection designed for long-term color accuracy. All product goes through multiple quality checks prior to shipping.
Quality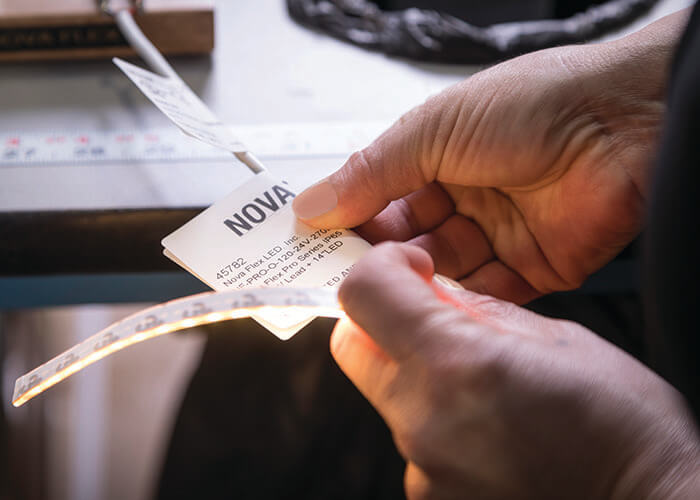 Speed
Customized orders ship in 1 to 4 business days!
Nova Flex provides quick turnaround times on quotes, orders and delivery of products. (92% of orders shipped in 2 days or less first quarter, 2018). 
The Oklahoma Sooners Locker Room is a perfect example of our speed: Nova Flex provided a fully customized LED solution in 9 days from initial contact to installation of LED ribbon, channels, power supplies, DMX control and accessories.
Speed