60W Non-Dim Constant Voltage Driver
SKU: NF-PS-60W-24V-HW
This Class 2 hardwire electronic, constant-voltage driver is non-dimming with universal AC input/full range, IP67 rating.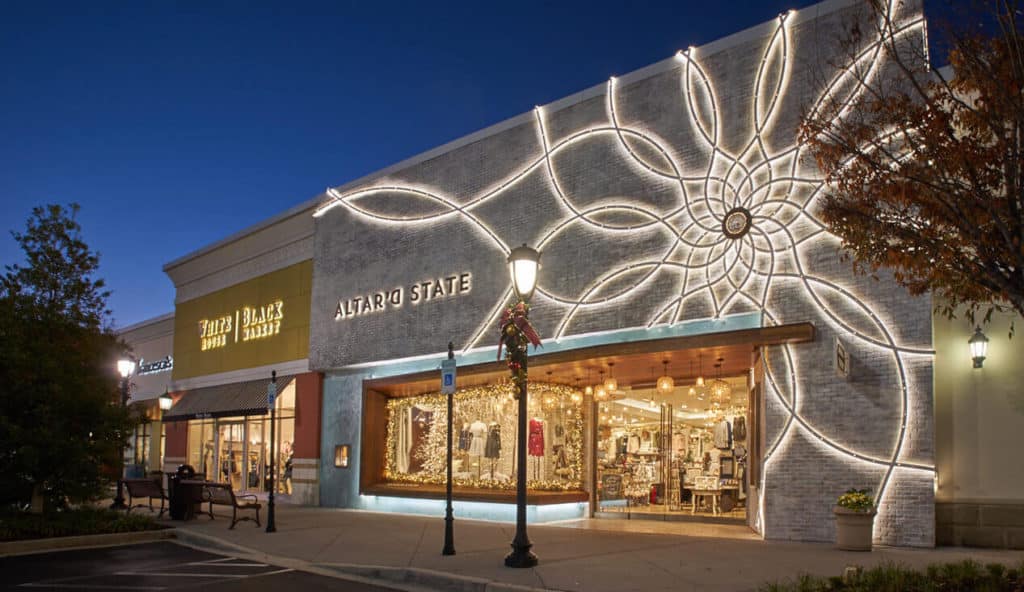 Altar'd State
Opportunity:
 Altar'd State decided to remodel their store front with an artistic flair. An intricate one-of-a-kind, exterior floral design was created out of steel, but it faded into the darkness. They also wanted to enhance the interior with accent cove lighting.
Solution:
Nova Flex delivered a "WOW" solution by backlighting the exterior design with outdoor-rated LED strip lighting. Our jumper technique brings the ribbon ends close enough together for the light to fill the gap between the ribbon ends. The product was shipped, cut and soldered, ready to adhere to the back of the metal structure with 283 jumpers to loop around every attachment to the building and follow the intricately, curved design. The complete solution was delivered and installed without any issues - saving 32 hours of installation time and expense. We make lighting easy!