Pro Series Commercial-grade, 80+ CRI
See Specifications for SKU options
The Pro Series is commercial-grade 24V LED strip light that is efficient and economical. It's available for both an indoor (IP65) or outdoor, wet (IP68) application, such as pathways and coves in static white, static color or tunable white. This series is 80+ CRI/ 3-step MacAdam/ UL Certified/ Closet-Rated/ PoE compatible/ smooth, flicker-free dimming down to 0.1%. The LED tape has 3M adhesive backing for direct install or to install with clips or in one of our channels for a more finished look. Options include:
Static White (2500K, 2700K, 3000K, 3225K, 4100K, 5500K, 6200K):
• Pro 60   =   87-115 lm/ft;  1.5 w/ft;  48.8′ max run;  3.93″ cut mark
• Pro 120 = 172-214 lm/ft;  3.0 w/ft;  30.3′ max run;  1.96″ cut mark
• Pro 240 = 368-421 lm/ft;  5.9 w/ft;  15.4′ max run;  0.98″ cut mark
Static Color (Red, Green, Blue, Yellow):
• Pro 60   =    16-69 lm/ft;  1.6 w/ft;  48.8′ max run;  3.93″ cut mark
• Pro 120 =  33-146 lm/ft;  3.0 w/ft;  30.3′ max run;  1.96″ cut mark
• Pro 240 =  64-286 lm/ft;  6.6 w/ft;  13.8′ max run;  0.98″ cut mark
Tunable White (3000-5000K):
• Pro 120 = 90-184 lm/ft;  3.0 w/ft;  16.4′ max run;  3.93″ cut mark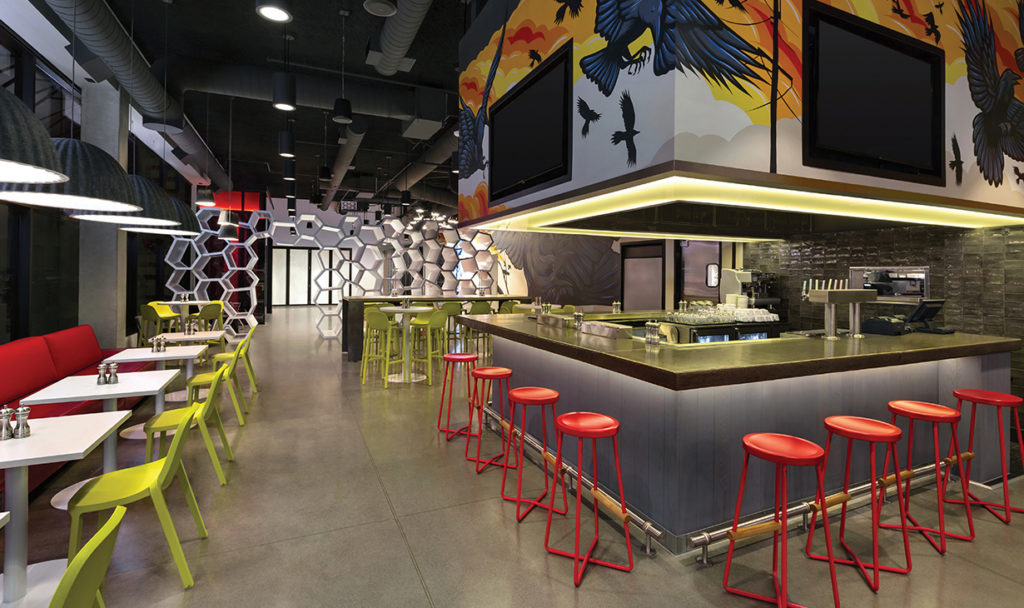 Radisson Red
Opportunity: 
The Radisson Red breaks from traditional hotel design by focusing on modernizing the look and feel of it's interior hallways, bar area and exterior entrance.
Solution:
Nova Flex LED came up with a simple customized solution for each application area. To create a modern look in the hallways and avoid using traditional wall sconces - we used our products to create a custom bar light that was shipped ready to install above each room door. A power supply was then mounted in the ceiling for every four door grouping. Lighting was also installed above and under the bar, as well as under the toe-kick to create an engaging, eye-catching area. Red accent lighting was used in the entrance to accentuate the Radisson Red brand. This project won an IES Award of Merit for lighting.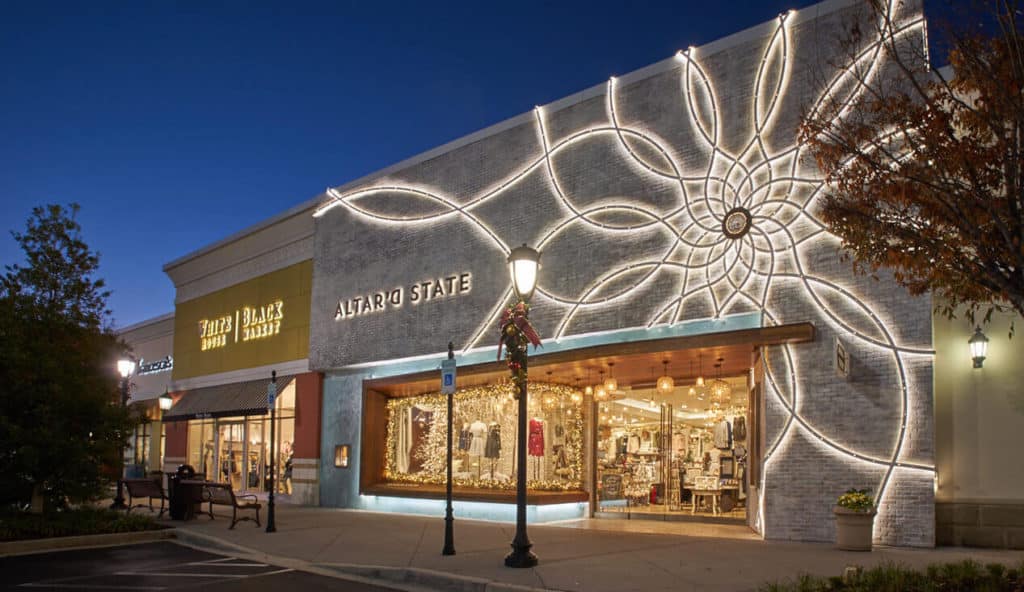 Altar'd State
Opportunity:
 Altar'd State decided to remodel their store front with an artistic flair. An intricate one-of-a-kind, exterior floral design was created out of steel, but it faded into the darkness. They also wanted to enhance the interior with accent cove lighting.
Solution:
Nova Flex delivered a "WOW" solution by backlighting the exterior design with outdoor-rated LED strip lighting. Our jumper technique brings the ribbon ends close enough together for the light to fill the gap between the ribbon ends. The product was shipped, cut and soldered, ready to adhere to the back of the metal structure with 283 jumpers to loop around every attachment to the building and follow the intricately, curved design. The complete solution was delivered and installed without any issues - saving 32 hours of installation time and expense. We make lighting easy!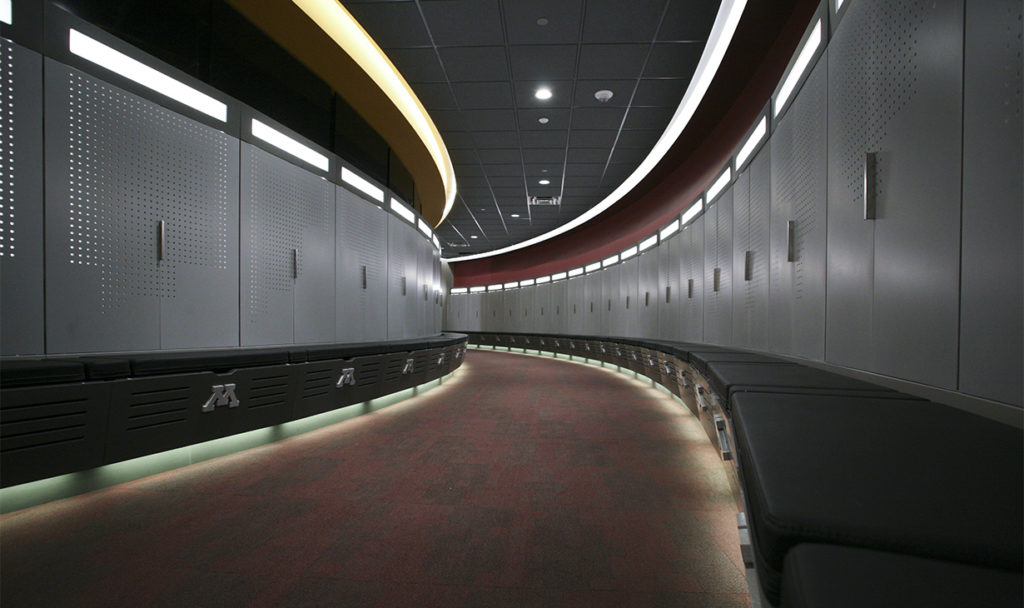 University Of Minnesota Athletes Village
Opportunity: 
The University of Minnesota built a new Athletes Village and was looking to add lighting elements in the locker rooms, training rooms and to accent coves and the exterior of the building.
Solution:
Nova Flex worked with Parsons and Gray Bar in Minneapolis to successfully integrate Nova Flex linear LED strips into the project to impact the student athletes by providing them a dynamic & functional space specific to their needs and lifestyle. Lighting was used in coves throughout the complex, above and below individual lockers, and to back-light signage.