Flex Neon Mini
This Series offers architectural-grade, 80+ CRI LED neon in static white and color outputs. This is a durable, outdoor/wet-rated (IP68) product that is UV, Chemical, & Saltwater Resistant. Multiple lead options include back, left, right or bottom as standard or special order injection molding for seamless lighting.
UL Certified/ yellow & red are Wildlife Certified for safe lighting along the coast. All series are 1.4 watts/ft with a max run of 49.2 feet. Cut marks are 3.28″, except red is 4.92″.  Install of the Flex Neon Mini Series can be in the custom neon channel or with clips to create a unique design. Options include:
Static White (2700K, 3000K, 3500K, 4000K, 5000K) = 27 – 39 lm/ft
Static Color (Red, Blue, Green, Yellow) = 5 – 24 lm/ft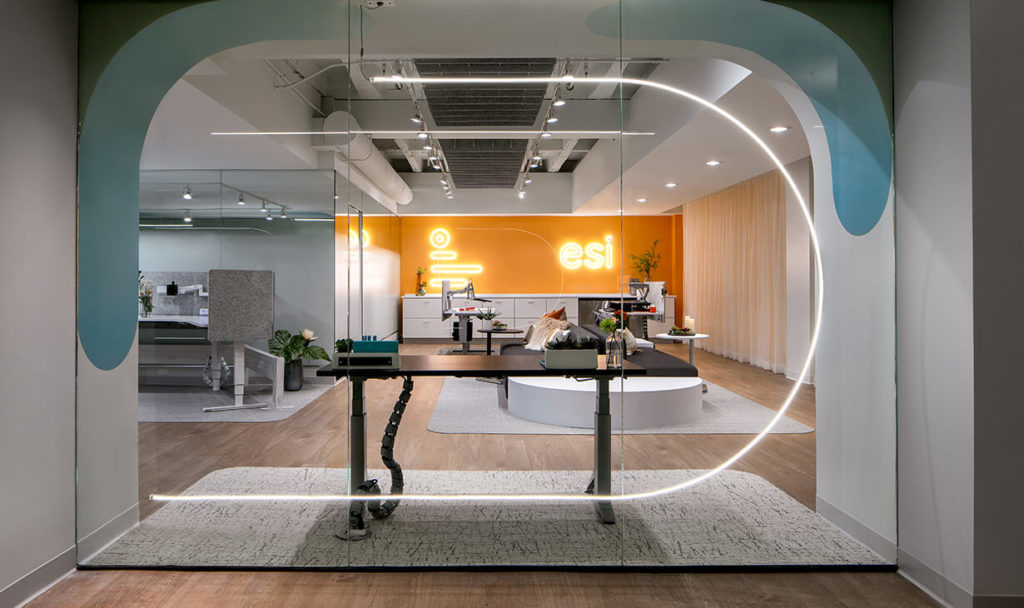 ESI
Nova Flex is featured in the ESI office space using our Mini Neon Series - Static White 2700K.