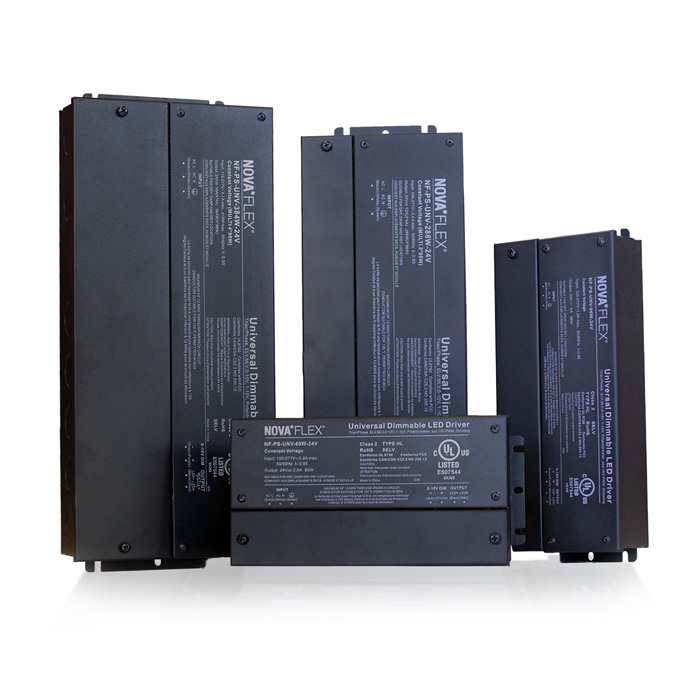 Universal Dim/Non-Dim Series
SKU: NF-PS-UNV-_ _W-24V
The universal driver is everything your project could ever need, all in one box. These power supplies offer universal dimming to include 0-10V, 1-10V, potentiometer, 10V PWM, forward phase/leading edge/MLV and reverse phase/trailing edge/ELV TRIAC.
If your project does not require dimming, this series also has non-dimming configurations. Works with all LED lighting to include static white/color, tunable white, RGB, RGBW and Digital RGB. DMX compatible. UL listed.
Available in 30W, 60W, 80W, 96W, 288W and 384W.